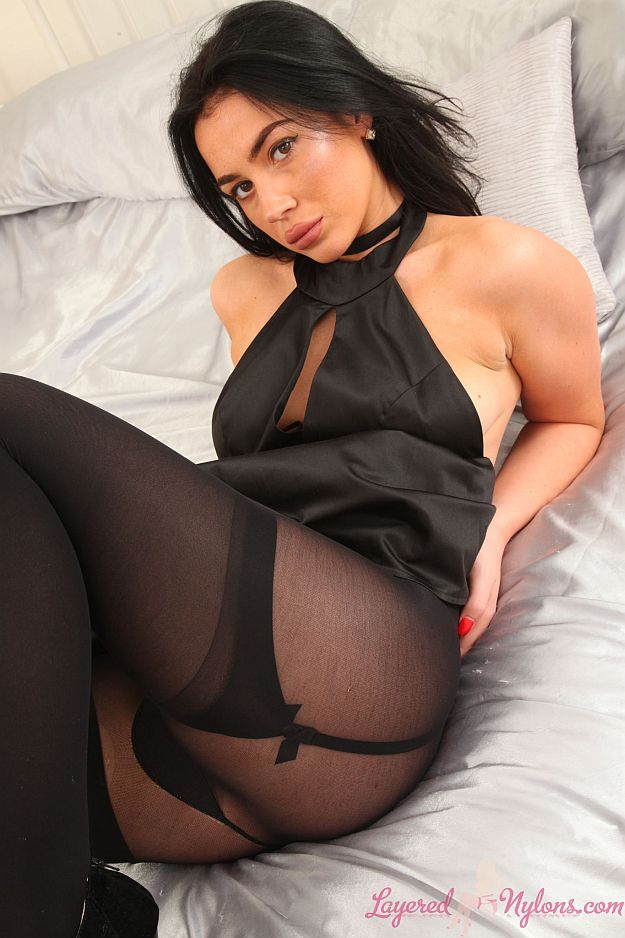 Georgina looked super sexy in her black halter-neck dress that flared out from her waist and swished around her legs in their black hosiery.
Reclining on the bed, Georgina rolled onto her side and pulled the dress back up to her waist, revealing black suspenders and stockings under a layer of nylon pantyhose. Her ass looked so sexy encased in the hose that clung to her shapley ass and her suspenders stretched around her thighs and pulled taut on the tops of her black nylon stockings.
Georgina lowered the halter-neck front of her dress and teasingly held the material against her chest and breasts, then stood and let the garment slip down her legs. Having stripped off the dress, she turned to pose and show her all natural breasts and the black pantie thong and suspender-belt under her sheer nylon tights.
Georgina slipped off her black suede shoes and lay once more on the bed, her hands caressing her breasts as she posed in her layers of black lingerie and nylon hosiery.
This post has already been read 162 times!