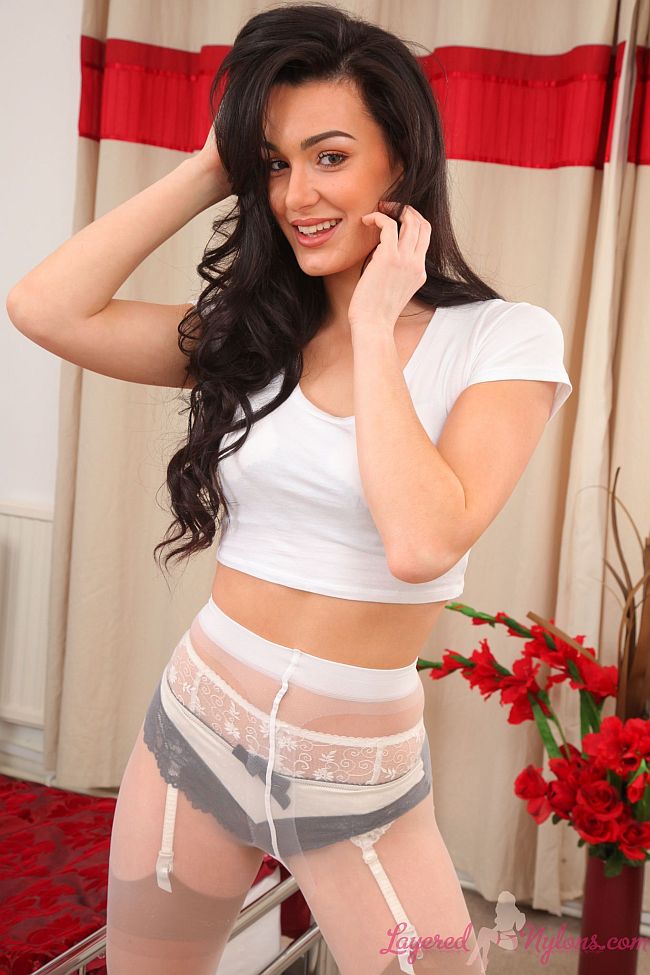 Tanya posed in her new retro-style outfit, wearing a short, white top, high enough to expose the flesh of her belly above the waist of her flared, polka-dot skirt.
Tanya stood and spread her legs far apart, lifting up the back of her skirt to reveal her black panties, tan stockings and white suspenders under a layer of white, sheer nylon pantyhose.
Tanya stripped off her top and her long black hair cascaded loosely over her shoulders as she stood and posed, showing off her petite, all natural tits.
Laying on the bed she hooked her thumbs into the waist of her pantyhose and pulled them down so her her panties stretched around her thighs, giving a tantalizing view of her nakedness.
Tanya stood and pulling her hose and panties back up around her waist, she stretched them even higher so the gusset of her hose pulled tight around the crotch of her panties.
This post has already been read 226 times!